Last Updated :
Sat, 28-Jul-2007

© copyright 2001, 2007
HCI Data Ltd.


Blue John Obelisks
This matching pair of obelisks are constructed from Blue John with an Ashford Black Marble Base. Each of the four sides are different but they are made as a matching pair. The sides are a thin laminate of Blue John over a solid core (not Blue John).
They are approximately 275mm (11") high on a 85mm (3") base.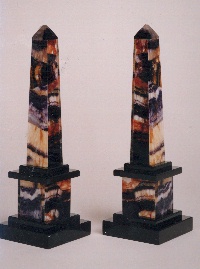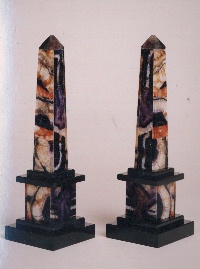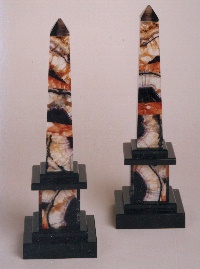 For further information e-mail